Rent our gym!
One of the ways we raise money to support our work is to rent our fully-functioning gymnasium facility to local community organizations interested in using the space. The gym can be used for sports practices, one-time events, or just having fun! The facility includes a full-size gymnasium, lines for multiple sports including basketball, and two basketball hoops.
This is a win-win because we get to help local organizations find a safe and clean facility to use, and the money we raise goes directly toward the important work we do supporting children and families in need in our community.
How to rent
Read the rental agreement here, and then contact us below:
717-755-1033 ext. 1269 or 1243
Finding out gym
First, drive to our main campus at:
77 Shoe House Road
York, PA 17406
When you arrive, park in the upper parking lot.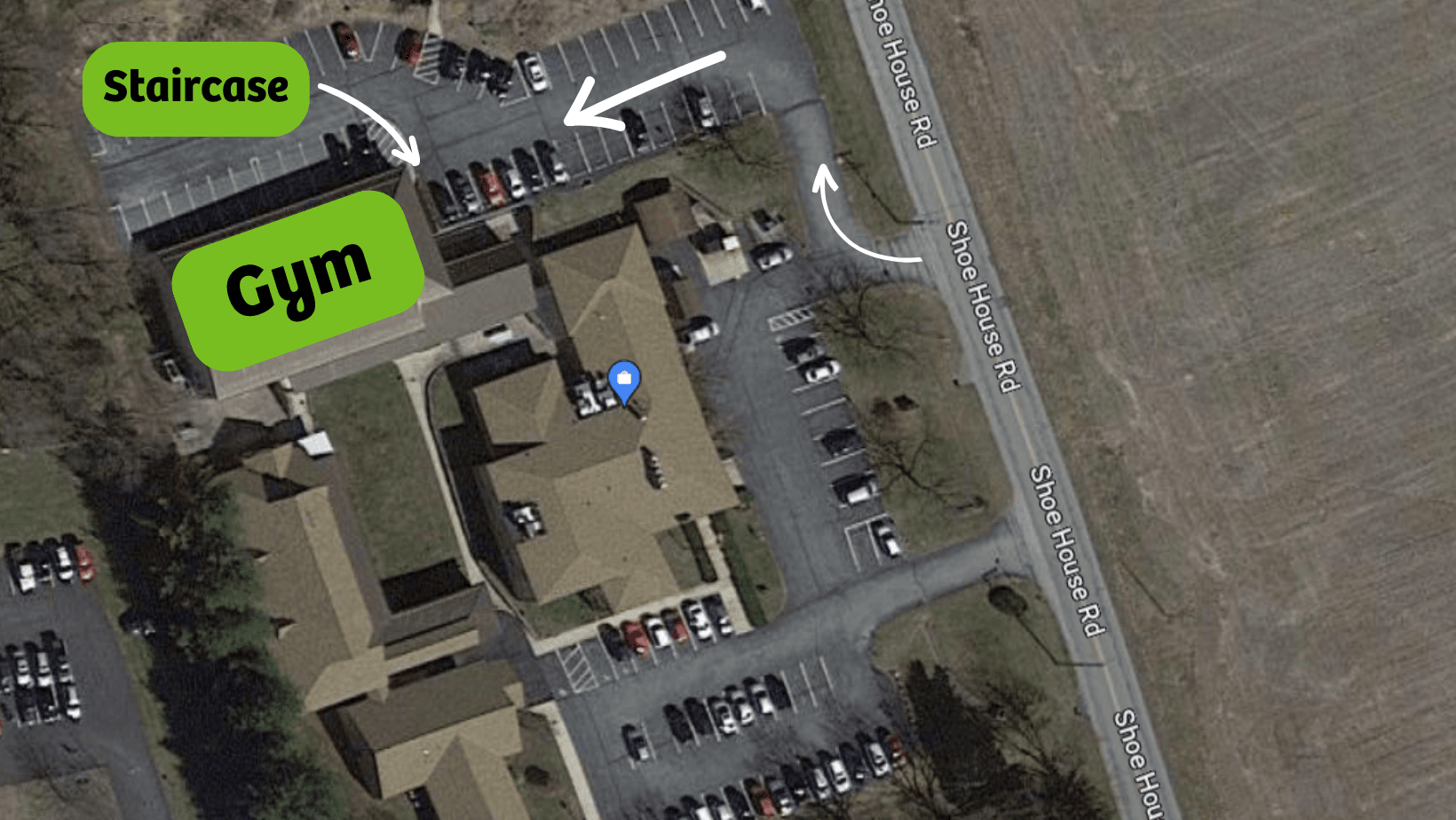 Take the stairs down from the upper lot and use your key to get into the brown double doors.
Turn right and you'll see the entrance to the gym and the box for depositing the key after your rental is complete. The same key will unlock these doors as well.